Find Rent To Own Home Listings by State Below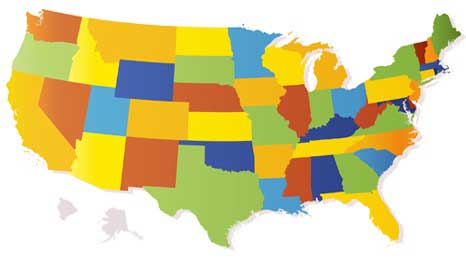 Free Search – Find Rental Homes, Lease Options, Owner Financed Homes and Real Estate For Sale Today!
RentUntilYouOwn.com provides unique types of rent to own listings offered as either houses for sale or rental properties.
Homes, Land, Manufactured Housing and Commercial Property
We offer more than just single-family homes. What exactly are you searching for? Whether you want vacant lots, mobile homes, or your fancy dream home- if it's a type of creative financing... we list it.
RentUntilYouOwn.com provides thousands of rent to own and owner financed listings throughout the country.
Long-Term Contracts and Negotiable Terms
Typically, a longer option period will allow more time to qualify for a mortgage while you are leasing the home. Keep this in mind when you are negotiating with the homeowner.
Are You New to the Idea of Rent To Own?
There is one thing you MUST do, and that is to find out where your credit stands. Are you working with anyone on this? If not, you NEED to read our page here: The Critical Step You Must Take To Succeed.
Also, you are probably interested in getting started with the basics. You can learn details on how the process works, the most common pitfalls, and what you might consider a "quality" listing.
A typical family would use the lease to own option if they are interested in buying a home but currently lack the credit or finances to qualify for a mortgage.
If this is the case, by leasing with an option, you can enjoy knowing you have the option to buy your rental home at any time before your option period expires. Also, the purchase price is determined upon moving into the home, so you know exactly what you are getting into.
During the leasing period you will have plenty of time to determine if the house, neighborhood, and community are the ideal fit for you and your family.
Already Know the Basics?
Then take advantage of the listings we provide absolutely free. Either way, you've come to the right place! To begin locating homes nearby, click your state on the map or use the search bar above.
Cheers,

Cole Haynes