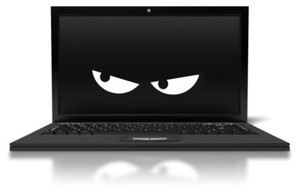 Aaron's, Inc., a national, Atlanta-based rent-to-own retailer, has agreed to settle FTC charges that it knowingly played a direct and vital role in its franchisees' installation and use of software on rental computers that secretly monitored consumers including by taking webcam pictures of them in their homes.
According to the FTC's complaint, Aaron's franchisees used the software, which surreptitiously tracked consumers' locations, captured images through the computers' webcams – including those of adults engaged in intimate activities – and activated keyloggers that captured users' login credentials for email accounts and financial and social media sites.
"Consumers have a right to rent computers free of cyberspying and to know when and how they are being tracked by a company," said Jessica Rich, director of the FTC's Bureau of Consumer Protection. "By enabling their franchisees to use this invasive software, Aaron's facilitated a violation of many consumers' privacy."
The complaint alleges that Aaron's knew about the privacy-invasive features of the software, but nonetheless allowed its franchisees to access and use the software, known as PC Rental Agent. In addition, Aaron's stored data collected by the software for its franchisees and also transmitted messages from the software to its franchisees. In addition, Aaron's provided franchisees with instructions on how to install and use the software.
The software was the subject of related FTC actions earlier this year against the software manufacturer and several rent-to-own stores, including Aaron's franchisees, that used it. It included a feature called Detective Mode, which, in addition to monitoring keystrokes, capturing screenshots, and activating the computer's webcam, also presented deceptive "software registration" screens designed to get computer users to provide personal information.
Under the terms of the proposed consent agreement with the FTC, Aaron's will be prohibited from using monitoring technology that captures keystrokes or screenshots, or activates the camera or microphone on a consumer's computer, except to provide technical support requested by the consumer.
Here are one of the actual complaints in the filing by the FTC that further explains the spying:
4. When installed on a rented computer, PC Rental Agent enabled Aaron's franchisees to disable a computer remotely. PC Rental Agent also enabled Aaron's franchisees to remotely install and activate an add-on program called Detective mode. Using Detective Mode, Aaron's franchisees could – and did – surreptitiously monitor the activities of computer users, including by logging keystrokes, capturing screenshots, and using the computer's webcam. Through Detective Mode, Aaron's franchisees could – and did – secretly gather consumers' personal information using fake software registration windows. In addition, using a different PC Rental Agent feature, Aaron's franchisees tracked the physical location of rented computers using WiFi hotspot location information. Aaron's franchisees used this illicitly gathered data to assist in collecting past-due payments and recovering computers after default.
In addition, Aaron's will be required to give clear notice and obtain express consent from consumers at the time of rental in order to install technology that allows location tracking of a rented product. For computer rentals, the company will have to give notice to consumers not only when it initially rents the product, but also at the time the tracking technology is activated, unless the product has been reported by the consumer as lost or stolen. The settlement also prohibits Aaron's from deceptively gathering consumer information.
The agreement will also prevent Aaron's from using any information it obtained through improper means in connection with the collection of any debt, money or property as part of a rent-to-own transaction. The company must delete or destroy any information it has improperly collected and transmit in an encrypted format any location or tracking data it collects properly.
Under the agreement, Aaron's will also be required to conduct annual monitoring and oversight of its franchisees and hold them to the requirements in the agreement that apply to Aaron's and its corporate stores, and to terminate the franchise agreements of franchises that do not meet those requirements.
The Commission vote to accept the consent agreement package containing the proposed consent order for public comment was 4-0. The FTC will publish a description of the consent agreement package in the Federal Register shortly. The agreement will be subject to public comment for 30 days, beginning today and continuing through Nov. 21, 2013, after which the Commission will decide whether to make the proposed consent order final. Interested parties can submit written comments electronically or in paper form by following the instructions in the "Invitation To Comment" part of the "Supplementary Information" section. Comments in electronic form should be submitted online by following the instructions on the web-based form. Comments in paper form should be mailed or delivered to: Federal Trade Commission, Office of the Secretary, Room H-113 (Annex D), 600 Pennsylvania Avenue, N.W., Washington, DC 20580. The FTC is requesting that any comment filed in paper form near the end of the public comment period be sent by courier or overnight service, if possible, because U.S. postal mail in the Washington area and at the Commission is subject to delay due to heightened security precautions.